Louisville Catholic Schools
Catholic Schools in the Archdiocese of Louisville are a community of independent schools, comprised of dedicated educators, parents and advocates. Attending a Catholic school was once the norm for practicing Catholics, but most modern families do not have the same sense of religious obligation. Enrollment in Catholic schools was declining each year. Catholic Schools in the Archdiocese of Louisville clearly realized that something needed to change.
Brand Strategy
Qualitative and Quantitative Research
Identity Design
Web Design and Development
Communication Strategy
Video Production
Print Design
Media
Campaign Management
Training Workshops
 THE CHALLENGE
Create unity, but foster independence
"We need to meet people where they are, not where we want them to be." This statement from Pope Francis was the benchmark for developing a new brand for an organization challenged to reach people who are unfamiliar, or even skeptical, of Catholic education. The goal was to unify the Catholic Schools' brand while allowing individual schools to maintain their unique identities.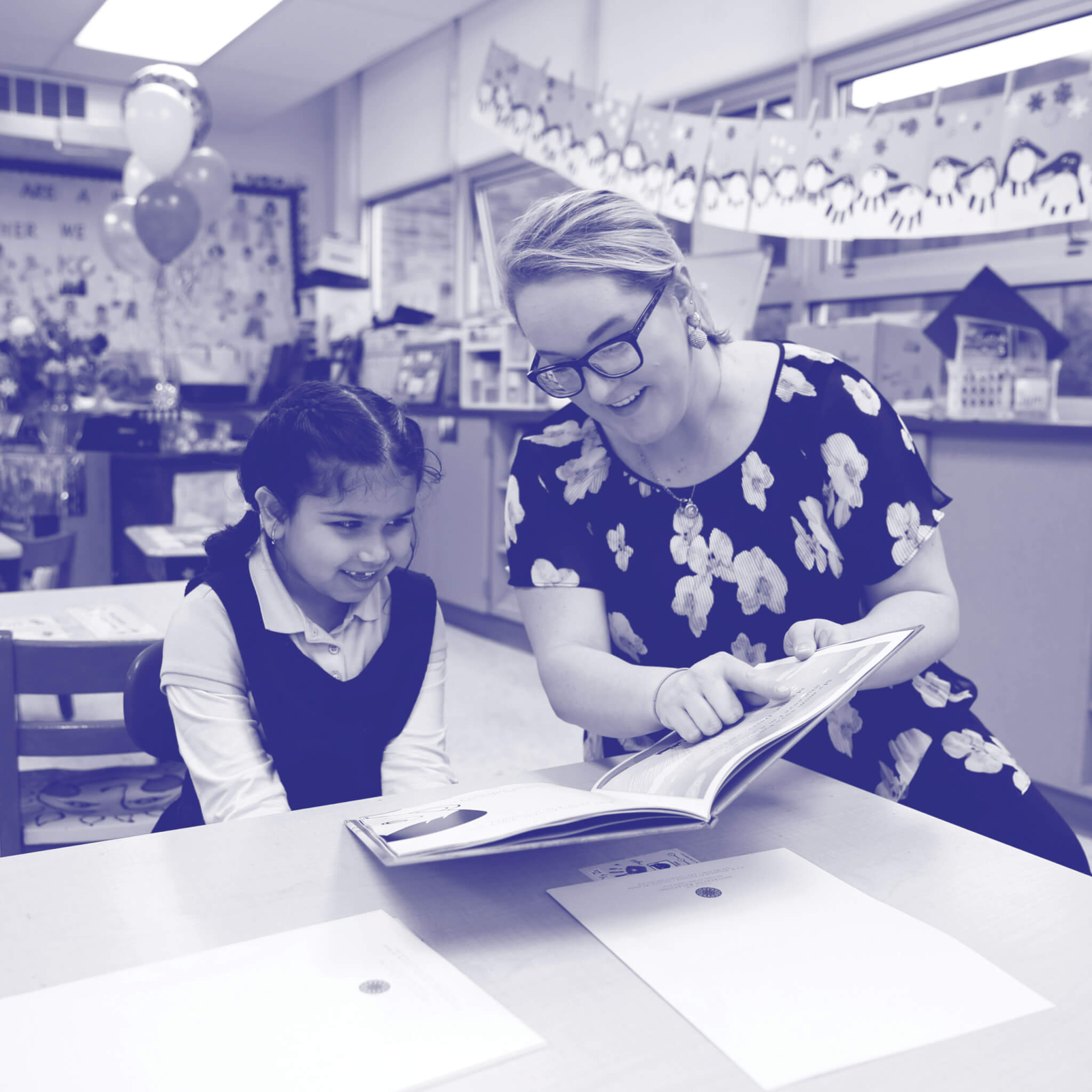 THE APPROACH
A brand language built on individuality
Through a mix of qualitative and quantitative research, we revealed the attributes that set this renowned system of schools apart in the minds of current and prospective families. Using these findings, messaging and visuals were created that defined the community of the Catholic Schools. A dynamic brand identity was developed where each "C" was carefully designed to represent the unique communities and individual nature of these schools, while also highlighting the schools as part of a unified system in Louisville.
THE RESULTS
See your child here
The new brand is a radical departure from the assumed tradition of what Catholic schools are expected to be. It communicates the significance and value of a holistic community for the student and his or her family,  which also happens to also provide a Catholic education. "See your child here" has become synonymous with the welcoming personality of Catholic schools and enrollment metrics show young moms are listening. Archdiocesan school systems across the United States posted a 19.4% decline in the recent academic year while the Archdiocese of Louisville reversed its decline and grew enrollment by .5%. It's a small number with residual impact.
In working with Fieldtrip for the last three years, I have appreciated the relentless dedication to research and to a careful appraisal of the needs of the families we serve. The staff brings a fresh and creative approach to all they do.
Awards
American Advertising Federation (AAF) Addy Gold: Logo Design
American Advertising Federation (AAF) Addy Gold: Brand Identity
American Advertising Federation (AAF) Addy Silver: School Selection Guide